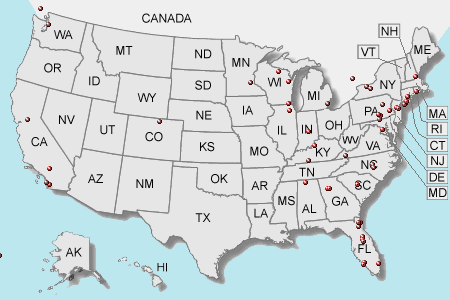 Finding a good Koi Dealer you trust is very important. They are there for you in your moment of need for advice or in an emergency to help you out. Running a retail store costs much more than an online site and thus they will need to charge a bit more for their products and services...BUT...its worth it . Give them some business and help keep them open and read to help you in your time of need. We have teamed up with good retail koi shops across the country and ask that you buy your koi and goods there because they deserve the business and reward for their hard work and long hours. Most are small owner operator businesses and rely on your business.

Koisale.com has been redesigned, upgraded and updated! Please click here for a new Blackwater Creek experience. Our knowledge base about koi, butterfly koi and goldfish can be found by clicking this link> Blackwater Creek. We invite you to come on in and get to know us, our Koi, Butterfly Koi, Goldfish and our formula of Koi Foods.
We have the koi and butterfly koi you desire and they can be bought through our online shopping cart or purchased from one of our Dealers throughout the country. If you love koi as much as we do, I'm sure you will find the new website at www.koisale.com informative and fun!